Quoox integrates with a number of 3rd party providers, to provide core services as well as value-add benefits to it's users.
Quoox integrations are configured from the Integrations option found in the Settings area of the main menu.
Those integrations that require configuration by our customers are listed below, along with guidance on how to establish each integration.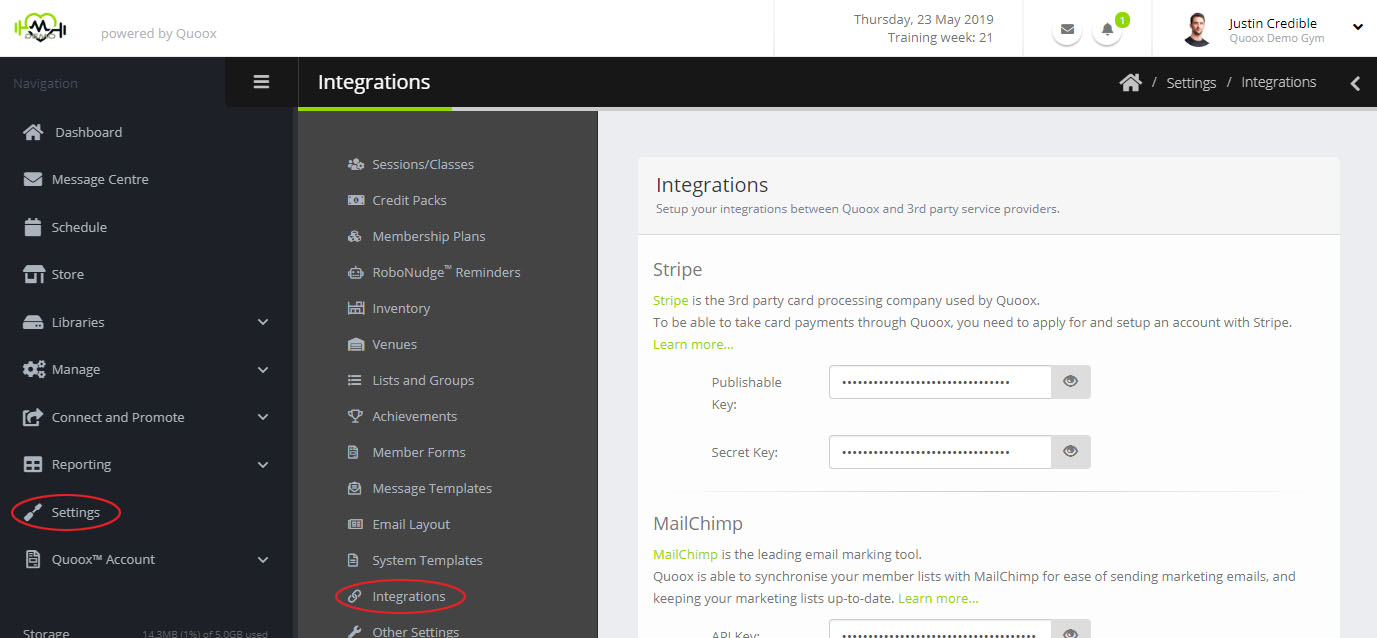 IMPORTANT: Integration management is available to managers only. You should keep your 3rd party API keys secret and, if you record them, make sure you store them securely.