ActiveCampaign is an email marketing, marketing automation, sales automation, and CRM software platform for small-to-mid-sized businesses. It is feature-rich, and an alternative solution to MailChimp.
By integrating Quoox with ActiveCampaign:
Your member lists will be synchronised with ActiveCampaign every night, or as you require
Additional integration (such as campaign creation) will be added to Quoox as-and-when it becomes available from ActiveCampaign.
To setup ActiveCampaign to work with Quoox, complete the following steps:
Step 1
Create an ActiveCampaign account at https://activecampaign.com.
Step 2
Login to your ActiveCampaign account, and select Settings from the main menu.
Select Developer from the sub-menu.
Step 3
The setting screen will display an API access URL and Key.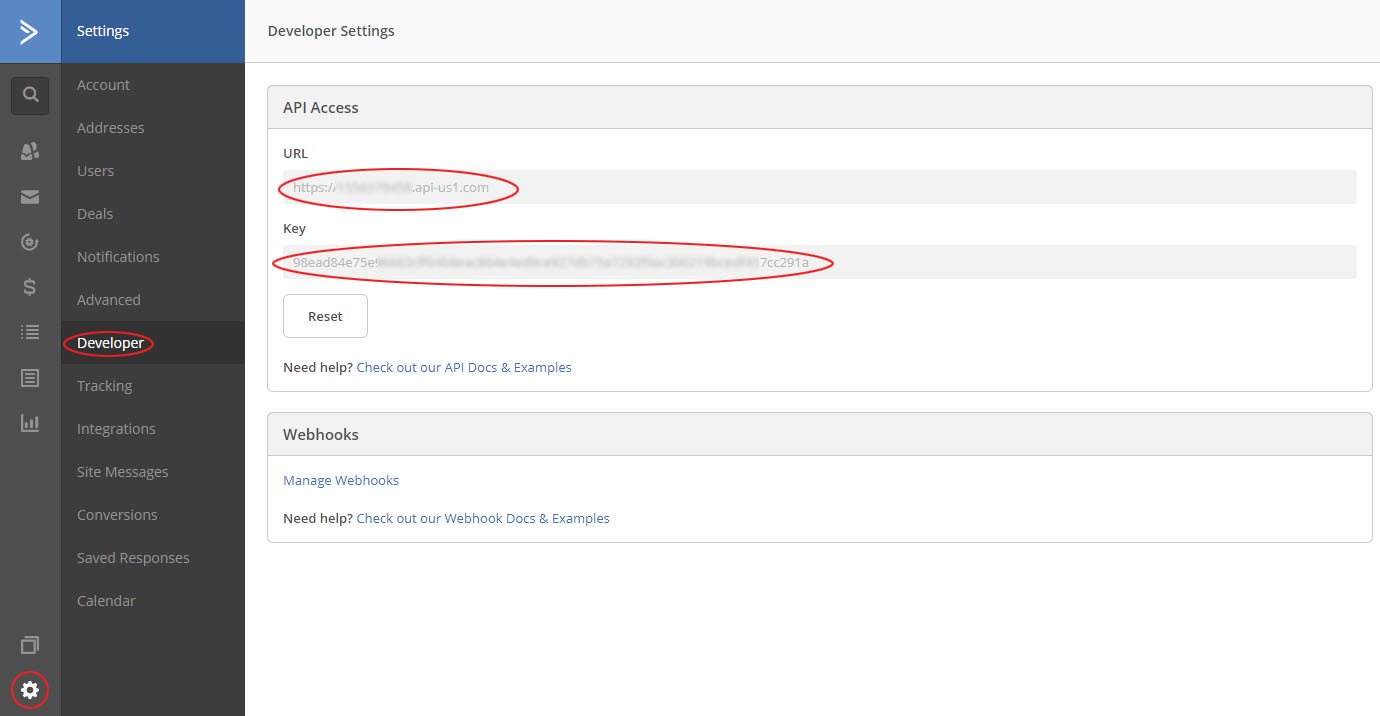 Cut-and-paste the URL from the URL field, into the corresponding field in the Quoox Integrations page (found in Integrations, under Settings)
Repeat the process for the API Key, so that both fields in Quoox have values.

Step 4
Click the button, to copy the Webhook URL from within Quoox into your clipboard.
Step 5
Click the Manage Webhooks link in ActiveCampaign.

Step 6
Click the Add button in the ActiveCampaign Webhooks listing to add a new webhook type.
Step 7
For List, select "All Lists"
For Name, enter "Quoox WebHook"
For URL, paste the URL you copied in step 4 (above)
Now, select the Type and Initialize From options as shown below: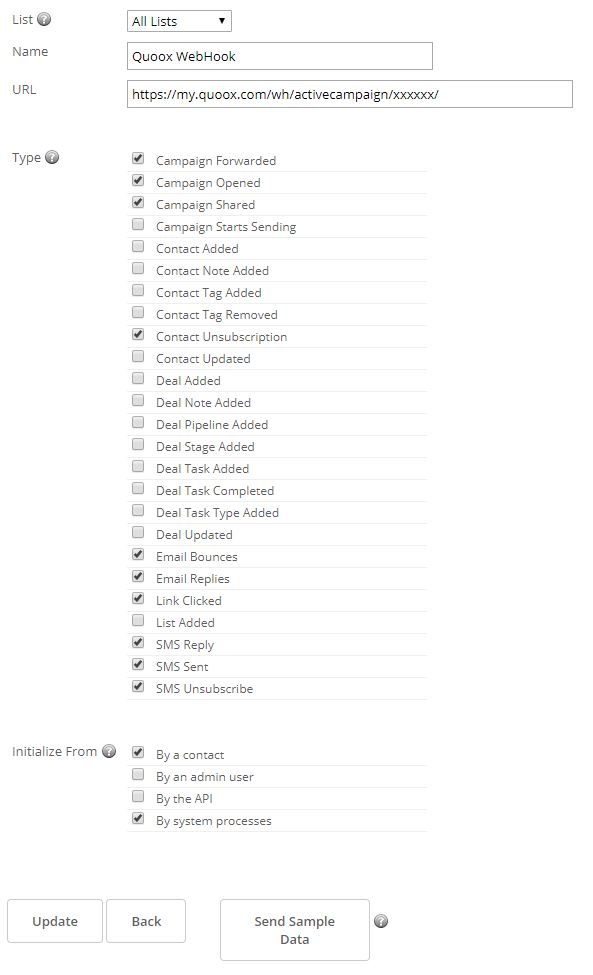 Step 8
Click the Add button. The webhook will now be saved, and added to the list.
Step 9
Press Save in the Quoox integrations screen. Quoox will test and save your ActiveCampaign setup.
Your ActiveCampaign account will be added to the processes that automatically synchronise your lists overnight.