There are various lists used within Quoox that you may configure and add to as you wish.
These presently include:
Absence Reasons
Document Types
Employee Roles
Member Groups
Session Categories
Session Levels
Some lists will include system entries that you cannot delete or edit. These entries are used by the Quoox system for internal processes, and are therefore fixed. Typically you can add you own (additional) options to a list.
Lists and group administration is accessed by selecting Settings from the main menu, and then Lists and Groups. Only users with manager privileges can administer lists.
To edit a list, click on the pencil ( ) icon. This will display the current entries configured for that list or group: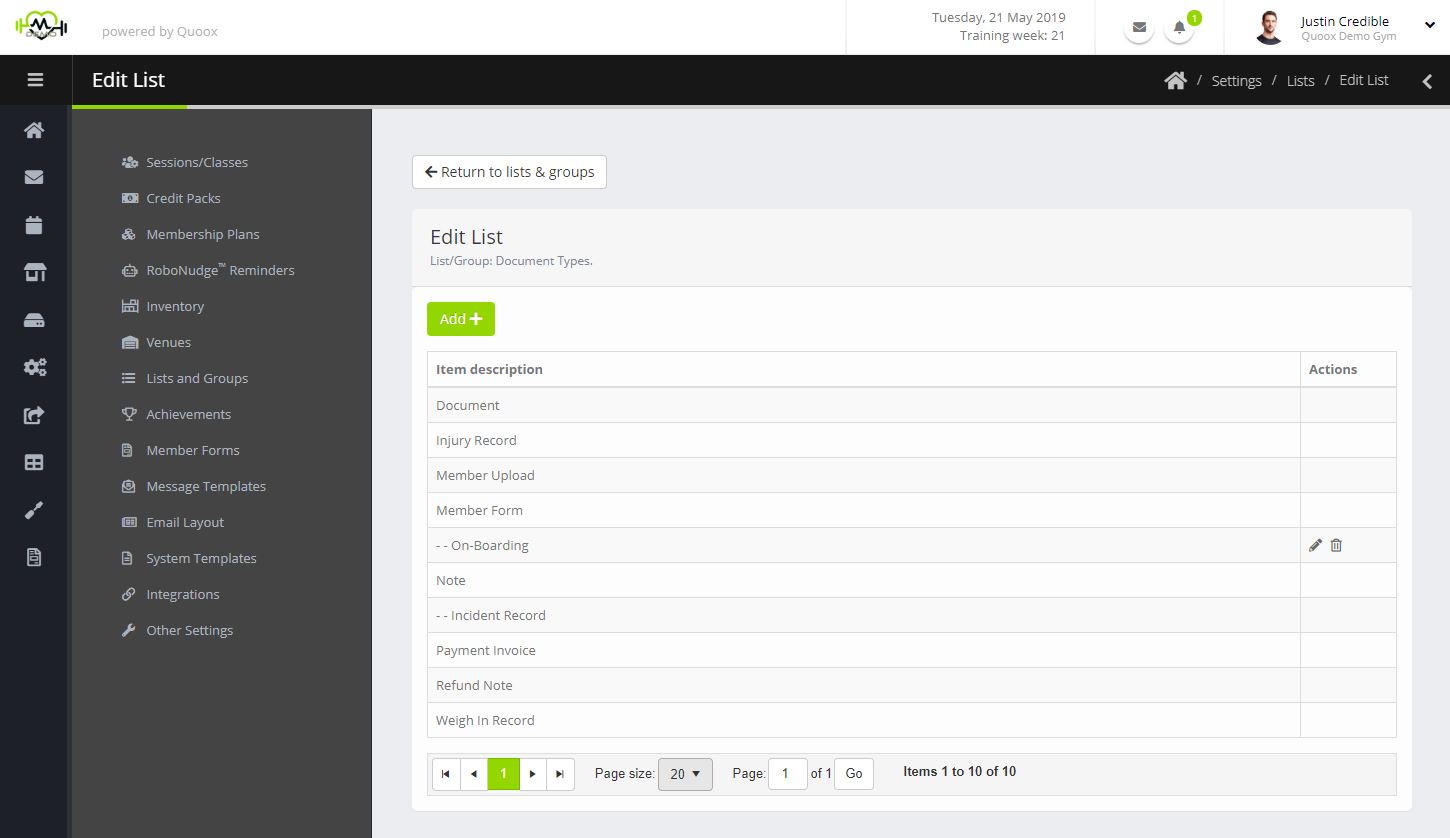 The entries you can edit are those will action icons displayed next to them.
Click to edit an existing, or click to delete it. Clicking Add will enable you to add a new entry to the list.
The screen displayed for adding/editing a list entry is shown below: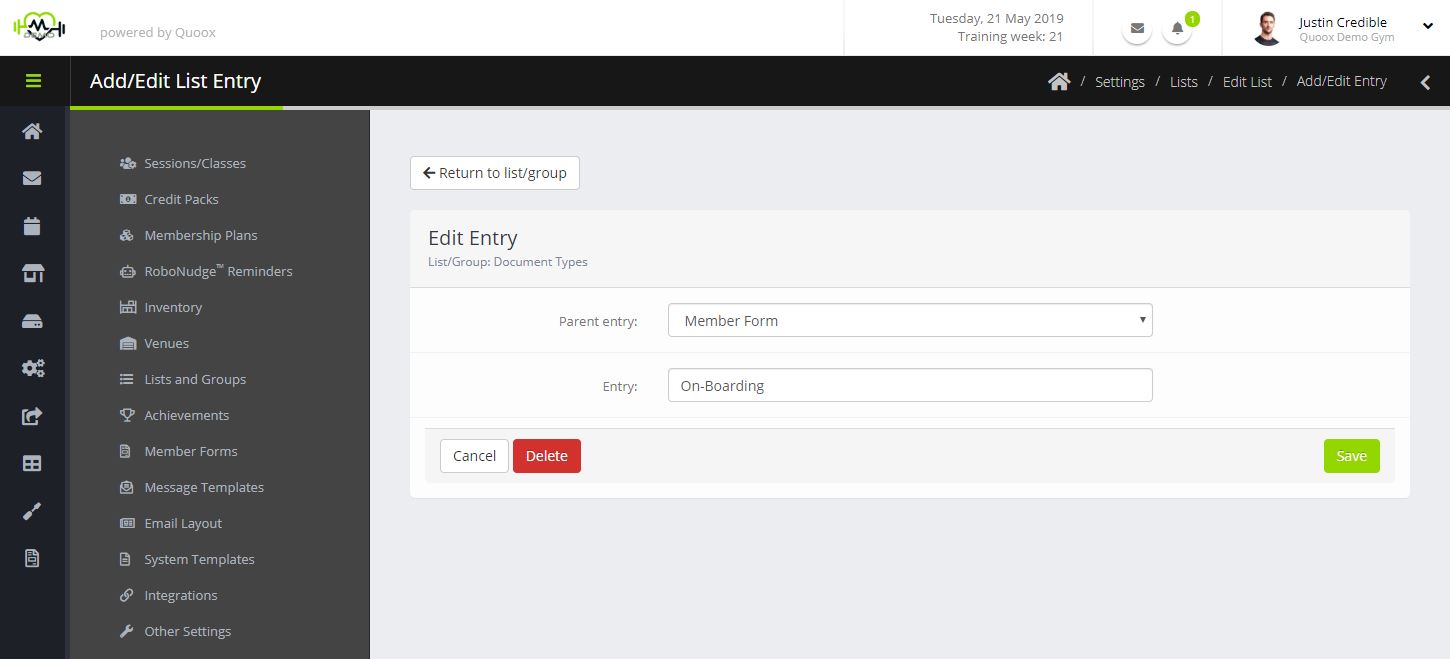 The parent entry allows you to add a new list item as a sub-item of an existing entry. Selecting — Top Level — means that the entry will be at the top level of the list. Note: Not all of the lists are hierarchical and, for those lists, the parent entry will be fixed at "– Top Level –".
Add/amend your list entry in the Entry field, and click Save.
In most cases, you amendment will appear immediately. However, if it does not, you should find the entry starts appearing within 5-minutes.