You can record achievements against each of your members and, in turn, Quoox will calculate their personal best for each category.
Before being able to assign an achievement, you must firstly setup the achievement category. This category is then available for assignment to all members.
Select the Achievements option from the Settings main menu.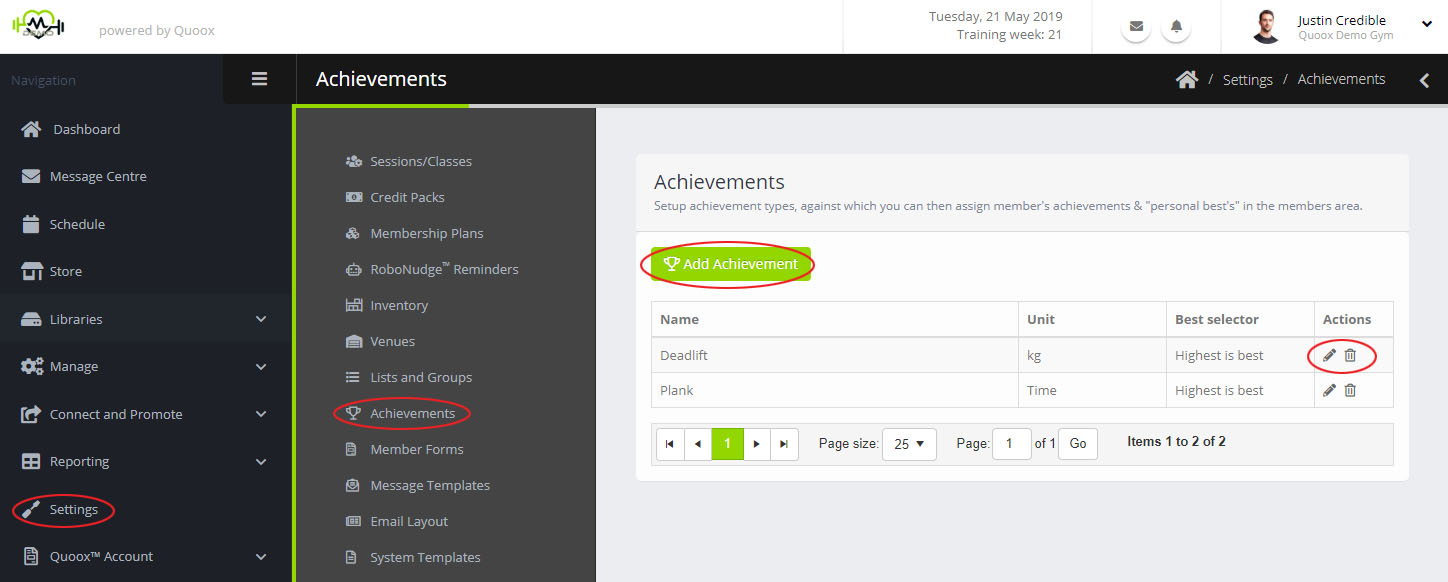 Click the Add Achievement button to add a new achievement. Alternatively, the pencil ( ) icon will allow you to edit a given achievement, and will allow you to delete a category.

For each achievement category, provide:
Name – the name of the achievement category (E.g. Deadlift)
Unit – the unit for the category. Time; Kg; Lbs; Metres; Inches
Best – indicate whether a higher or lower value of the unit is considered better
E.g. for a deadlift, with a unit of kg, a higher value would be considered better
E.g. for a 100m dash, with a unit of time, a lower value would be considered better
Click the icon to commit your change, or to cancel.