The Quoox system sends out various automated emails and SMS messages to your members are part of its core functions.
By default, standard content is provided for these messages by Quoox. However, you may tailor the messages as you wish to suit your own personal preferences and style.
Select System Templates from the Settings heading on the main menu. A list of system templates will be displayed.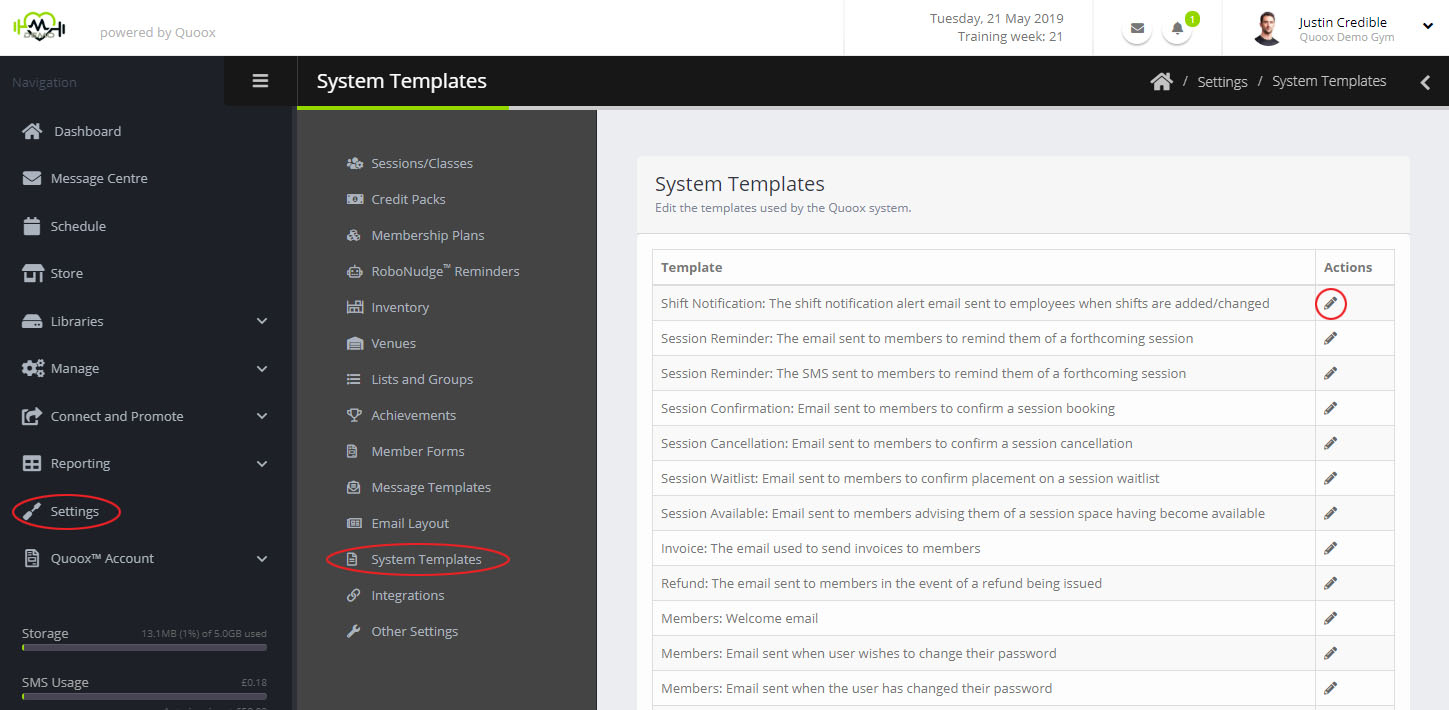 To edit a given template, click on the corresponding pencil ( ) icon.
You can (and should) insert fill-in fields to personalise the template to your preferences.
Once you are happy with your changes, press the Save button.
Please note: it is now also possible to create entirely custom immersive system emails.  See here for further information.