Every Quoox Marketplace vendor has their own branded, customisable market stall/portal, in which they may promote and make their resources & offerings available.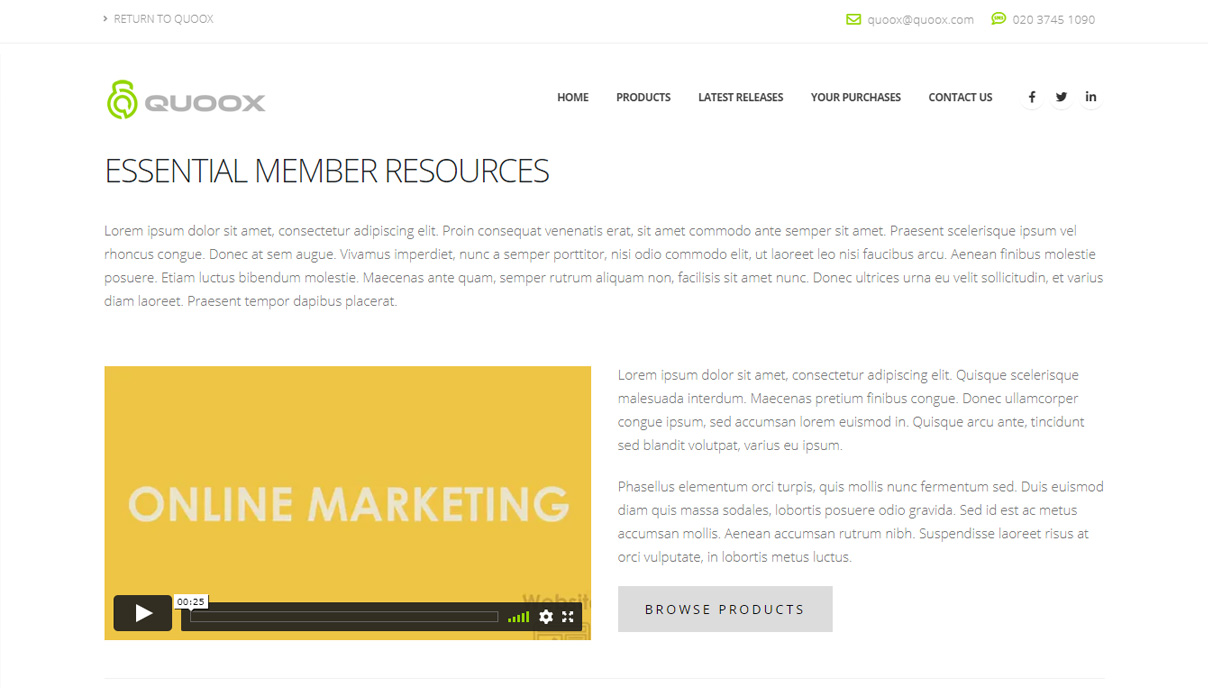 The vendor may administer their site branding in the Settings area of the Marketplace Sellers functionality.  This includes creating custom pages, extending the size of the vendor site.
Pages are created quickly and easily using Quoox's WYSIWYG block builder, and may include text, images, videos and more.
A common layout and menu structure is employed across all vendor sites, for consistency of use and familiarity for the end-user.
Menu options are provided for:
Products – View the vendors product listing, grouped by product type.
Latest Releases – The latest product/resource content made available by the vendor.
Your Purchases – A list of the purchases that the given viewer company has made with the vendor.
Contact Us – A form that customers may complete to contact the vendor. Enquiries are sent to the vendor via the Quoox Message Centre.
Subject to the manner in which the vendor has configured their site, links to their social media pages and other contact information may be displayed.