The Quoox Marketplace sales portal is your market stall to promote and sell your resources to Quoox customers.
In addition to being able to brand the portal with your colours and logo, you can also create bespoke content (including text, images and videos) on several pages, as well as being able to create entire bespoke pages from scratch – thus increasing the size and depth of your sales site.
Custom pages are used in three contexts:
As an entire bespoke/custom page that may be accessed via a given URL
As a content snippet, that may be used to provide more depth on a product folder
As a information/support page that may be linked to one or more products, and that may provide additional information about a given resource – either promoting its sale, or explaining its use (or both)
Custom pages are assessed by clicking Custom Pages from the Sellers Dashboard menu.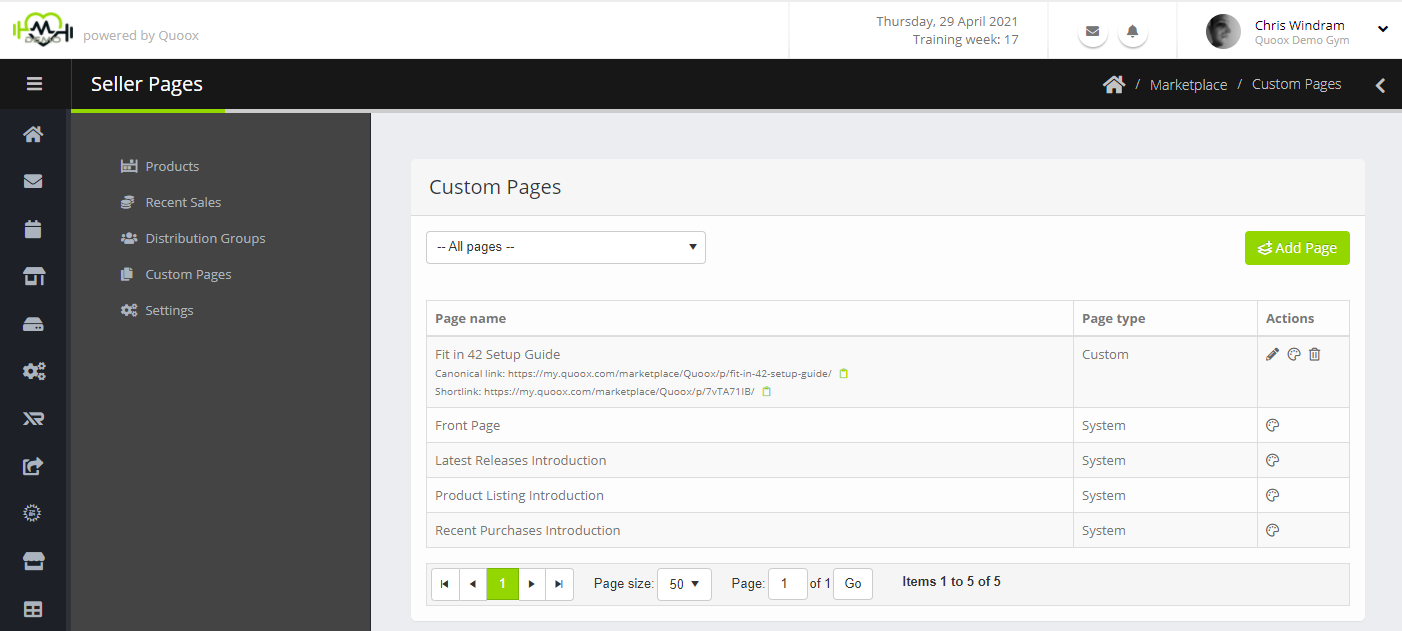 The page listing may be filtered to show system pages, custom pages, or both.
Whilst canonical and shortlinks are created for every custom page, these are presently unused in the context of a "snippet", but exist for information pages and custom page use.
Adding/Editing a custom page or snippet
To create a new custom page or snippet, click the Add Page button.  To edit an existing custom page, click the corresponding icon.

Provide your page/snippet with a name.  Optionally provide a unique URL slug.  This will be created for you, if you leave the entry blank.
Click to save your entry, or to cancel you addition/amendment.
Editing page/snippet content
To edit the content of a given page or snippet, click the corresponding icon.
This will open the Quoox WYSIWYG block builder editor, within which you can tailor your page content to suit your needs.  You may include text, images and videos, as well as a wealth of other content options.