The Q:\ Drive is the name for the Quoox cloud-based file store.
With the Q:\ Drive you can store general documents that you need to access on a regular basis, or that you wish to share with other staff members.
The file store is accessed by selecting Q:\ Drive™ from the Libraries section of the main menu.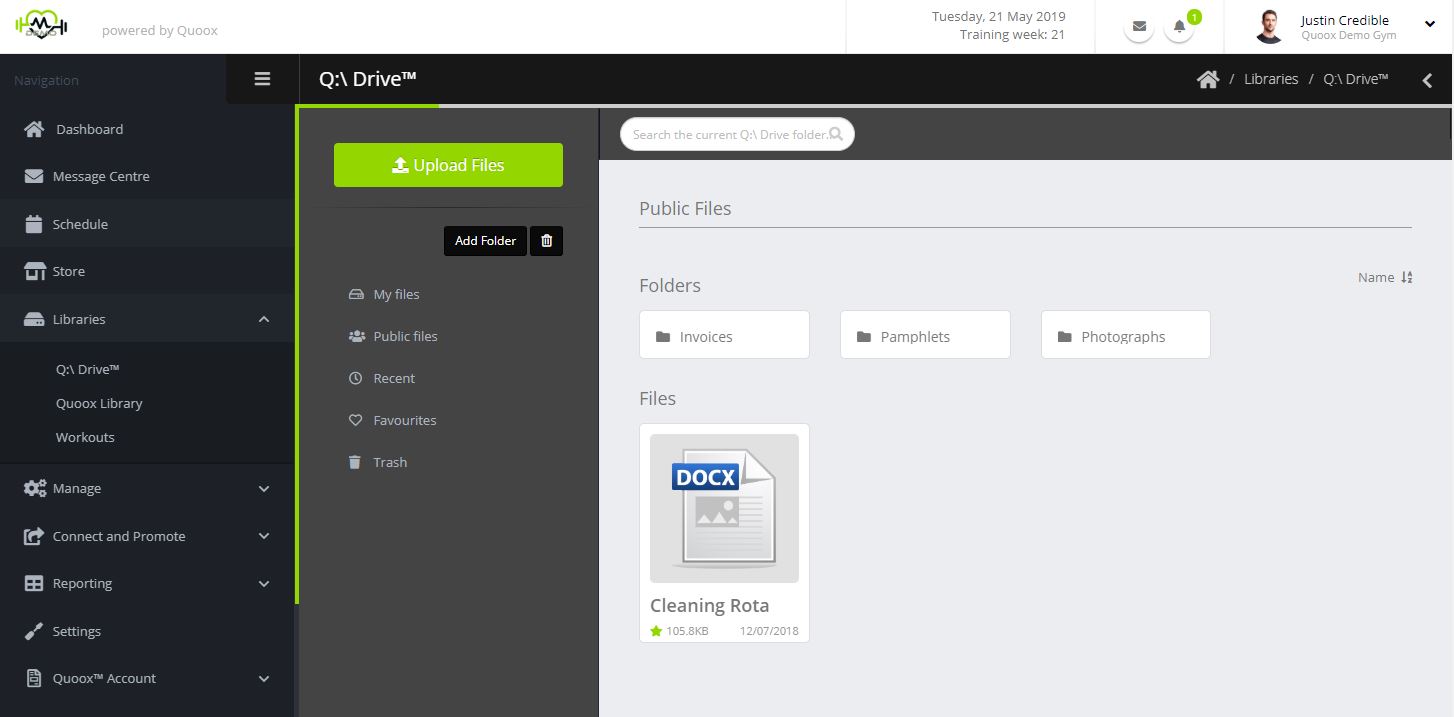 The Q:\ Drive provides for both private files (accessible only by you), and public files (accessible by all of your employees with a login to your Quoox system). The private and public areas can also be sub-divided by adding new folders, as you would on your regular computer.
To upload a file, click the Upload Files button. Alternatively, drag-and-drop your file into the main Files area of the window.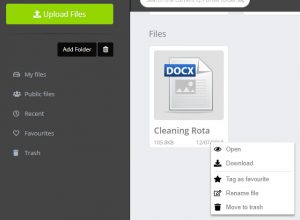 File options are revealed by right-clicking on a given file:
Open – Opens the file in the browser (if your browser supports the file type)
Download – Downloads the file to a location of your choosing on your computer
Tag/Untag as Favourite – Adds/removes the file to your quick access favourite folder
Rename File – Allows you to rename the file or folder
Move to Trash – Moves the file to the trash bin
You can access both your favourite and recent files from the corresponding views.
If you select multiple files, you can opt to download these as a zip file, combining the files together. Please note that for large files, or large numbers of files, it may take a few seconds to create the zip file.
You can search for a file with the Q:\ Drive by entering your query in the search bar. This will return a list of matching filenames.
To move a file into a folder, simply drag the file over the folder.
IMPORTANT: The Q:\ Drive is designed to store your general files. Member files and documents should be stored against the individual member, and added via the Notes & Documents tab in the member area.