Vendors are able to see a snapshot of recent sales readily at any time, by selecting Recent Sales from the Seller Dashboard menu.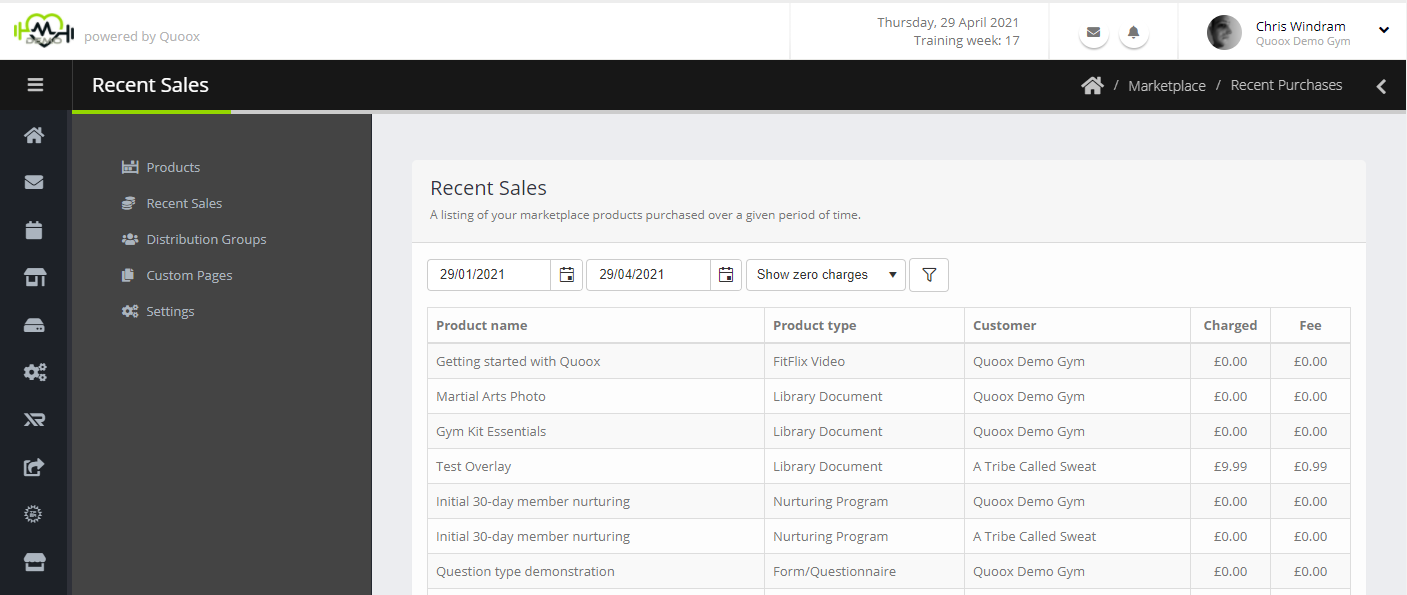 The sales listing may be refined by date range.  By default, zero charge sales (i.e. free or "inclusive items") are not listed, but a filter may be applied to include these.
For each sale, the information provided includes:
Product name – the name of the resource that was purchased.
Product type – the type of the resource that was purchased (E.g. Nurturing Program)
Customer – The trading name of the Quoox purchasing customer.
Charged – The amount that the customer was charged. This will reflect any preferential pricing that may have been applied.
Fee – The fee due/paid to Quoox for the transaction handling.
There are no actions associated with the listing.