System alerts are designed to bring your attention to an event that has just occurred, or an issue that might need your attention.
New alerts are flagged by the display of a number against the alert icon in the top bar of the management portal. You can click on the icon to see the latest few alerts.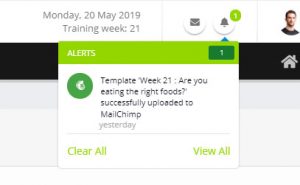 Clicking on the Clear All link will mark all alerts as having been read.
Click on View All will launch the full system alert history, as shown below.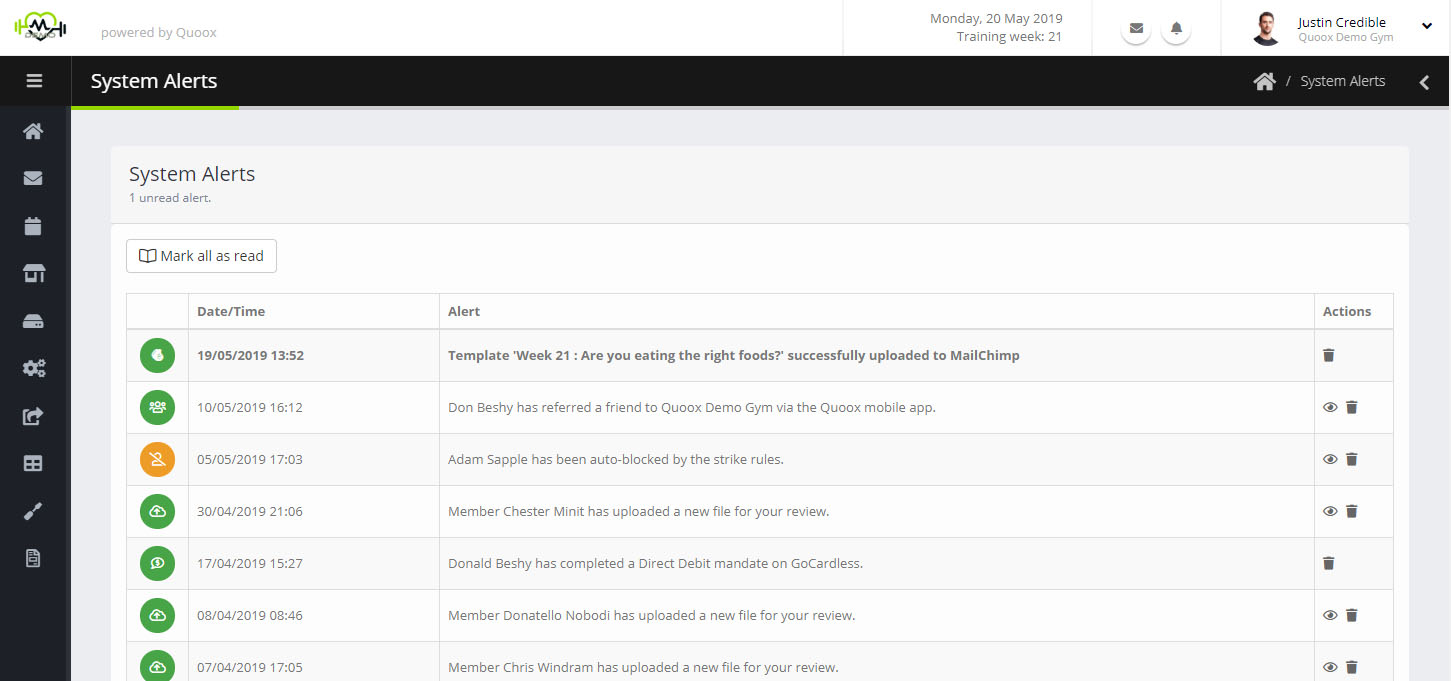 The Mark all as read button will mark the alerts as having been read.
Against each alert, clicking the icon will delete the system alert from the list, and clicking the icon (if displayed) will link you to an appropriate record in the Quoox system (E.g. the corresponding member record).
Alerts displayed in

green

are typically advisory. E.g. a background task having completed
Alerts displayed in

orange

tend to be a warning of something that might need your input. E.g. a declined payment, that will be re-tried
Alerts displayed in

red

are those definitely requiring your input. E.g. a declined payment that will not be re-tried