Quoox's built-in reporting tools enable you to run reports on a wide variety of different criteria.
Reports are accessed by selecting Reports from under the Reporting header on the main menu.
Some reports are restricted for access by users with manager privileges only.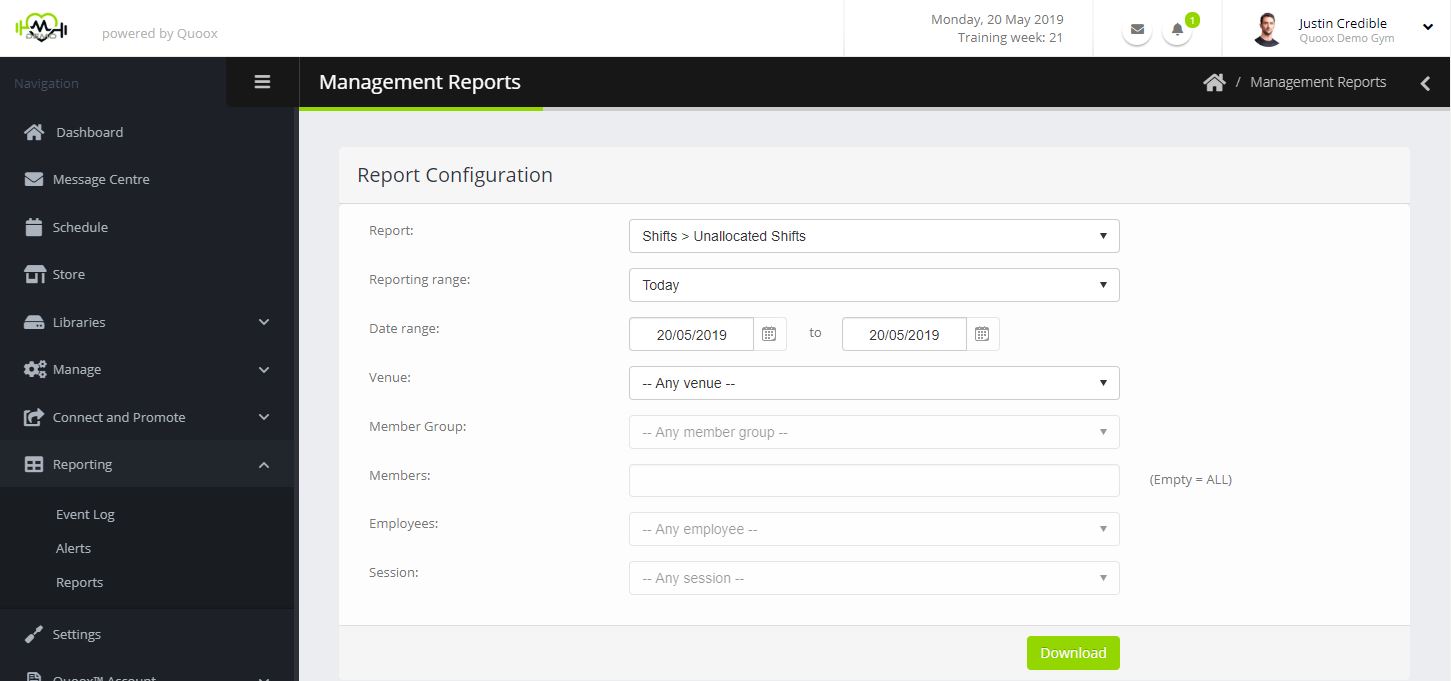 To run a report:
Select the report that you wish to run from the drop-down list
Depending on the report type, a number of other options will become available
If applicable, select the date range across which you wish the report to be run
Optionally, select additional refining parameters – such as member groups etc.
Click the "Download" button. Your report will be generated and sent to your browser
Note: Complex or lengthy reports may take up-to-a-minute to generate. Do not close your browser or click any buttons during this time.