Credit Packs are setup and administered by selecting the Credit Packs option from under the Settings menu. Only managers can configure credit packs.
Once selected, the list of existing credit packs is displayed.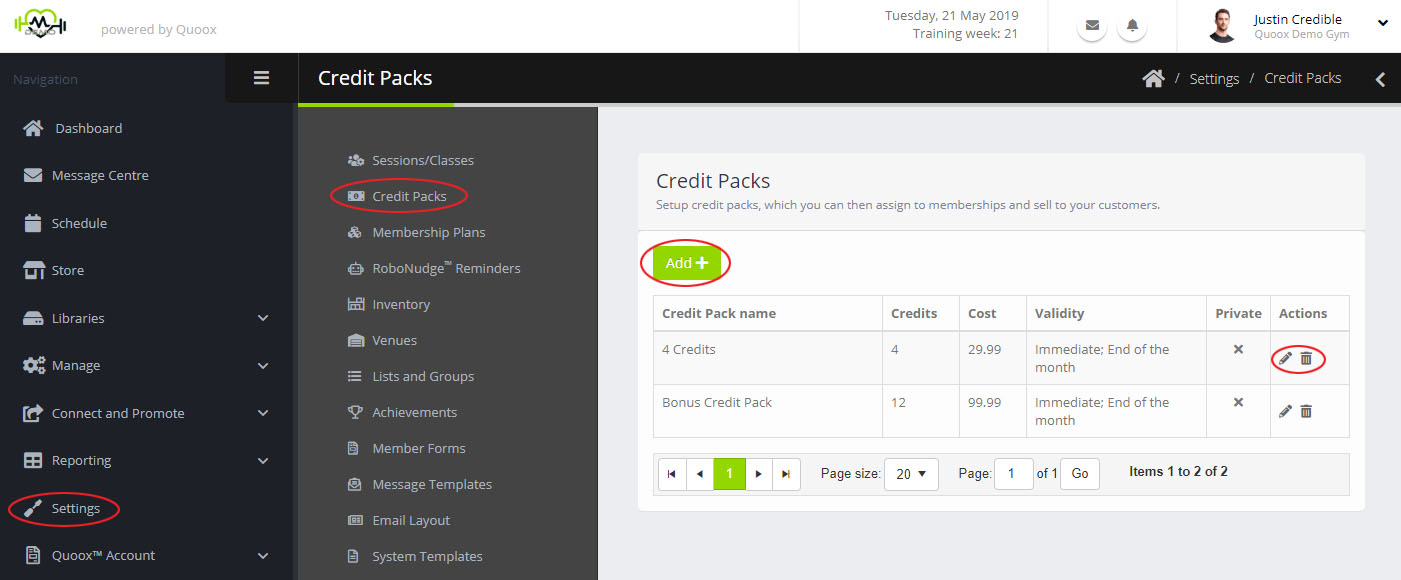 You can click the Add button to add a new credit pack. Alternatively, click the pencil ( ) icon to edit an existing pack, and to delete it.
Adding/Editing a Credit Pack
Credit packs may be assigned to be allocated as part of a membership package, or can be sold on an ad-hoc basic to pay-as-you-go members.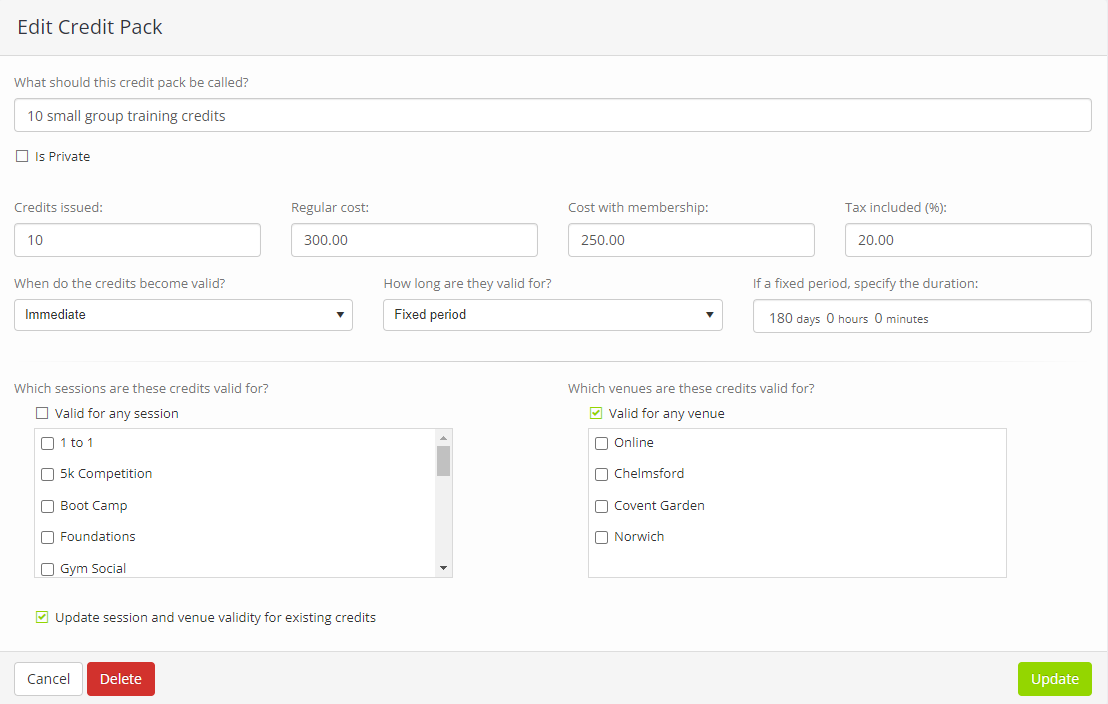 The information required when configuring a credit pack comprises:
Name – a meaningful name for the credit pack (E.g. 12-session pack)
Credits issued – the number of credits to include in this credit pack
Purchase cost – if purchased on an ad-hoc basis (I.e. not part of a membership), the cost of the credits
Cost with membership – price if purchased by existing member
Tax included – the percentage tax included, if purchased on an ad-hoc basis
When do the credits become valid? – Immediate; First use
How long are they valid for? – A fixed period; Until the end of the month; No expiry
If fixed period, specify the duration – the duration for which the credits are valid, if "a fixed period" was selected above
Which sessions are these credits valid for – Either "valid for any session", or a selection of sessions
Which venues are these credits valid for – Either "valid for any venue", or a selection of venues
Is Private – whether the credit pack is available for purchase by members