The method for resetting or changing your Quoox mobile and web portal password depends on whether you know your current password.
The two methods are:
If you do not know your current password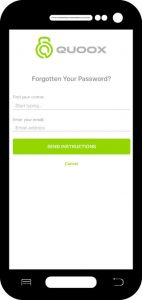 If you do not know your current Quoox mobile/web app password (or if it's not been set), follow the steps below:
Open the Quoox mobile app
Click Forgot your Password?
Start typing your centre name, and select the correct centre from the list
Enter your email address, as registered with your centre
Click the Send Instructions button
You will be sent an email containing instructions to guide you through resetting your password.
If you do know your current password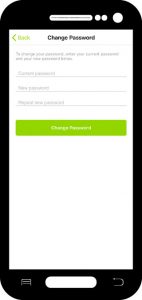 To change your password, when you are able to log into the app, follow these steps:
Click the hamburger ( ) icon in the top menu bar
From the pop-out menu, select Change Password
Enter your current password
Enter your new/desired password twice
Click Change Password
Your password will be changed, and used for the next time you login.