The timesheet data collected by Quoox can be processed by the Quoox Payroll function for manual processing, or export into your payroll software.
To access the payroll function, select Payroll from under the Manage heading on the main menu. Payroll functions are only available to managers.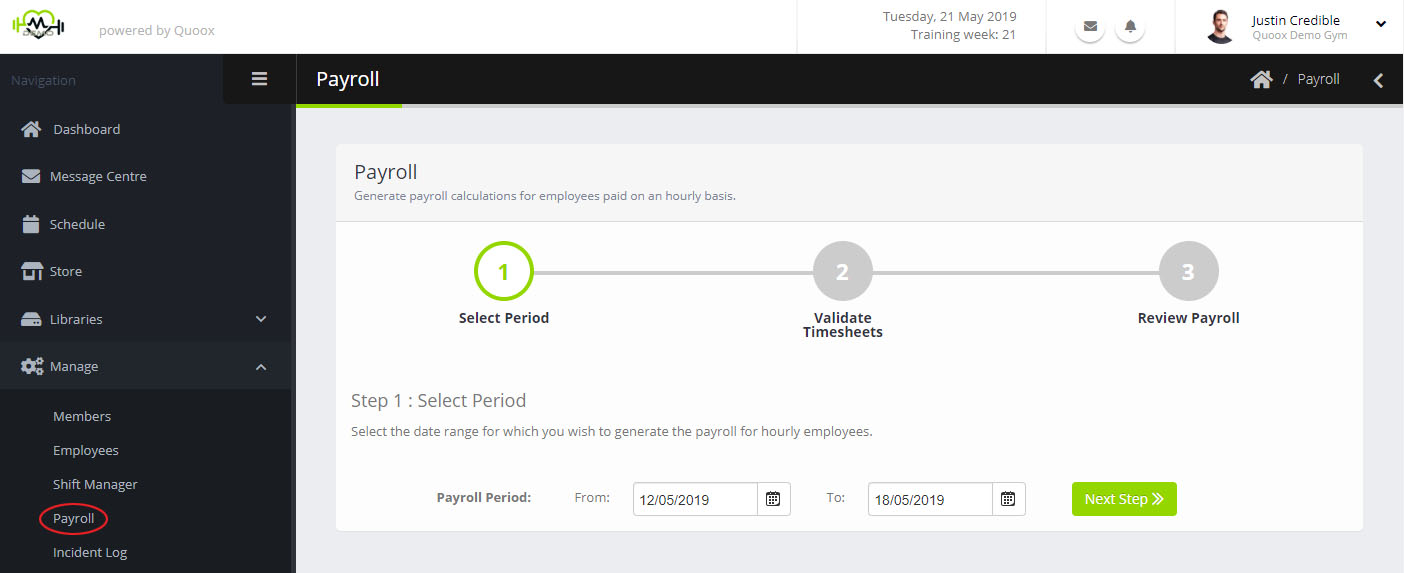 Firstly, the period for which the payroll is being run should be selected. This can be any period, but would typically be a week or a month in length.
Note: Timesheet entries that have already been processed by payroll will not be re-processed, and thus avoids duplicate payments.
Having selected a time period, any timesheets requiring attention will be flagged.

Reasons for timesheets being flagged may include:
Incomplete timesheets (missing times)
Excessively long shifts
Clicking the icon will allow any specific issues to be viewed and addressed.
Having resolved any issues, the Next Step button becomes available and is clicked.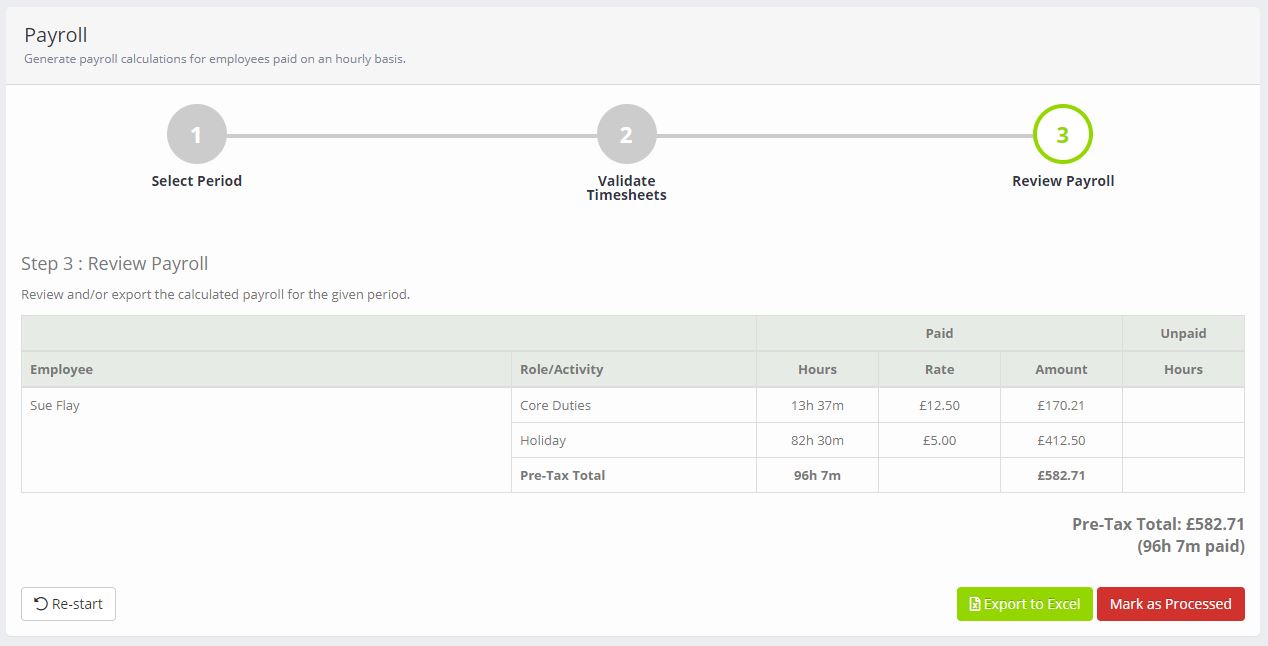 A summary of the calculations arising from the payroll are displayed, grouped by employee and role type.
Once you are satisfied you can:
Export to Excel  – Exports the payroll data to an Excel spreadsheet, for review; processing; or use with your payroll software
Mark as Processed – Marks all of the timesheet records as having been processed, preventing duplicates in future payroll runs