To open a support request, use the ticketing system built into Quoox. This can be accessed by selecting Support Tickets under the Quoox™ Account menu heading.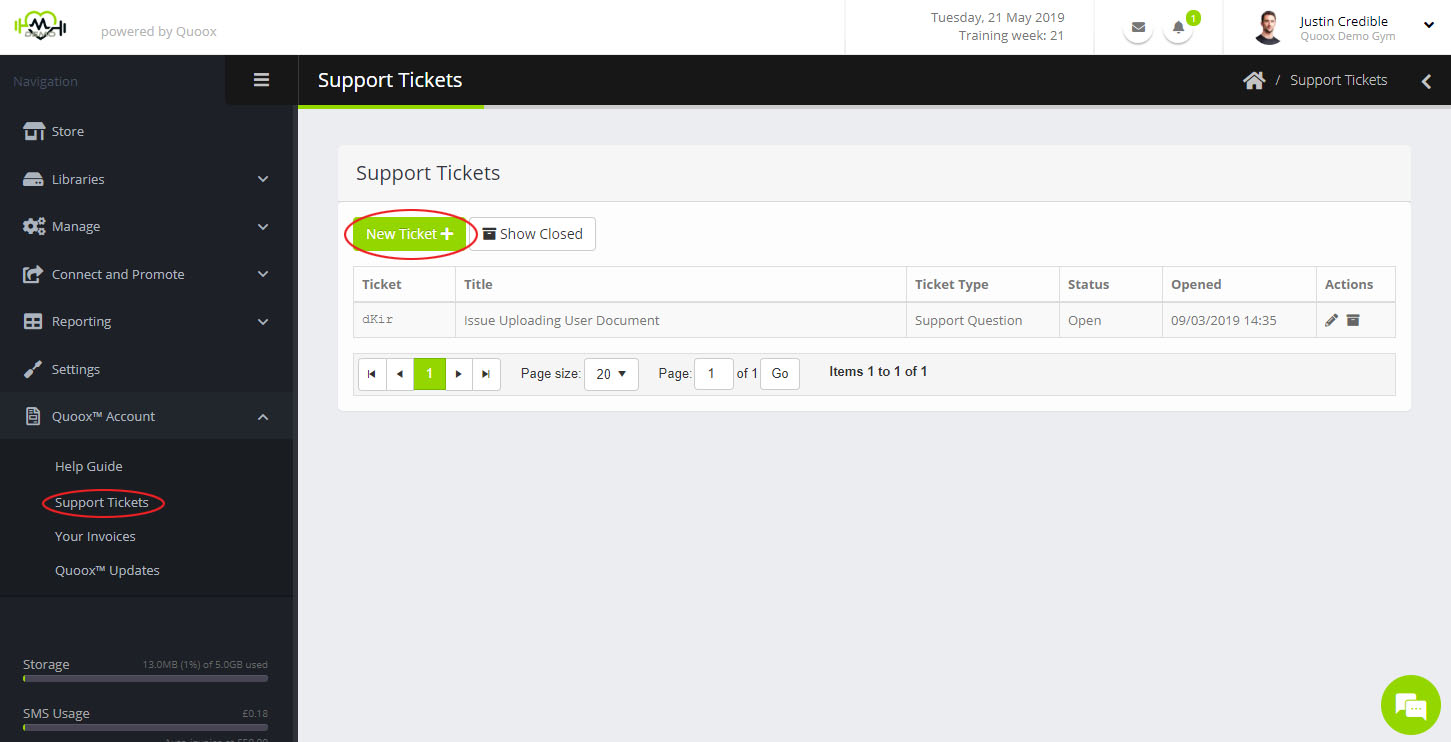 Click on the New Ticket button to create a new ticket or, alternatively, click on the icon next to an existing ticket to view the current status. Clicking the icon will archive/un-archive a historical ticket. You can view archived tickets at any time, by clicking the  Show Closed button.
The screen for creating a new ticket is shown below: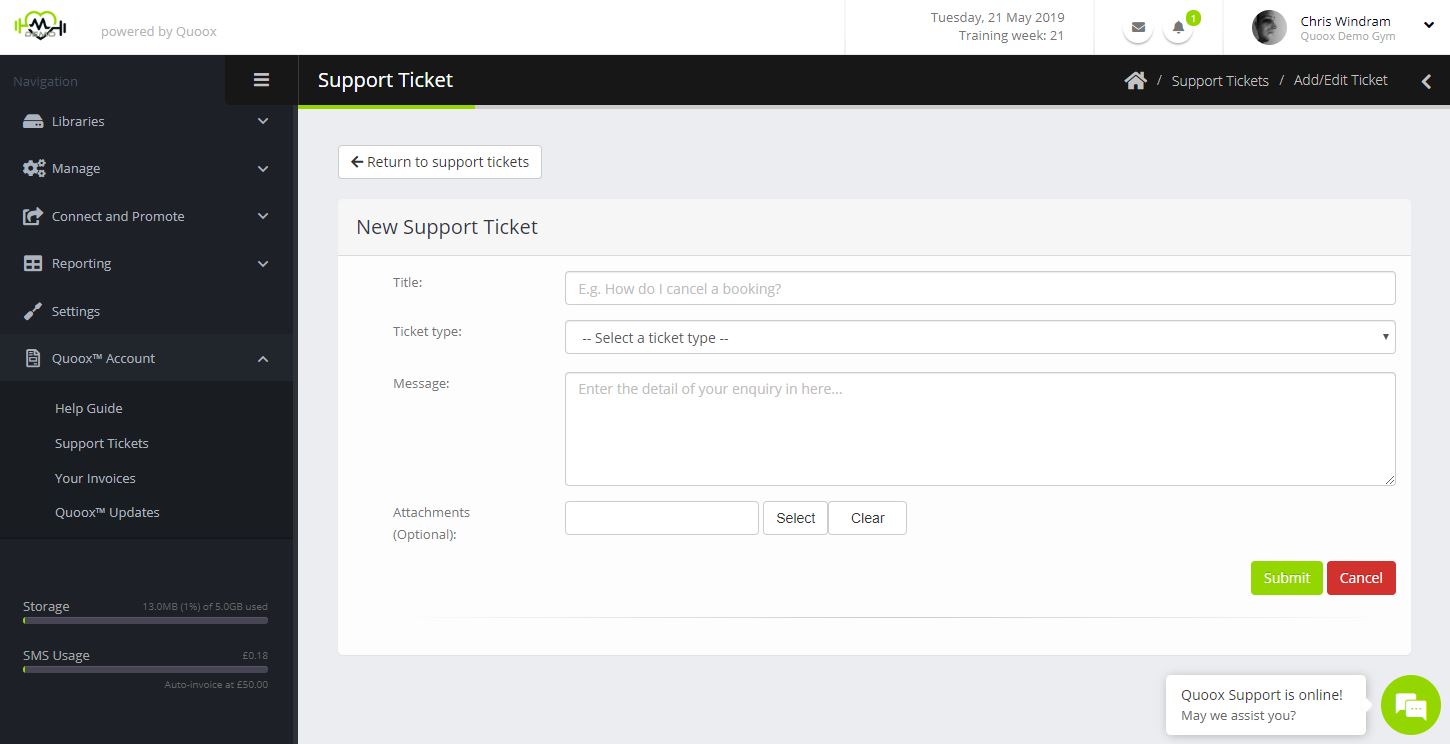 For your support request, please provide:
Title – A brief summary of the ticket (E.g. "Unable to download documents")
Ticket Type – A selection from the list for the type of ticket:

Support Question
Feedback/Recommendation
Technical Issue
Billing Inquiry

Message – Detail regarding your enquiry/issue.
If you are experiencing an issue or seeing an error, please be as precise as possible as to how this is re-produced, and/or the message you are seeing
Attachments – Optionally, add an attachment or screenshot that may help us identify and remedy the cause of the issue.