During working hours, and subject to availability, our support team will be available for online chat.
To chat with a support team member, click on the icon shown to the left, which can be found in the bottom-right of the Support Tickets area, found under Quoox™ Account in the main menu.
Clicking on the chat icon will open the main chat window.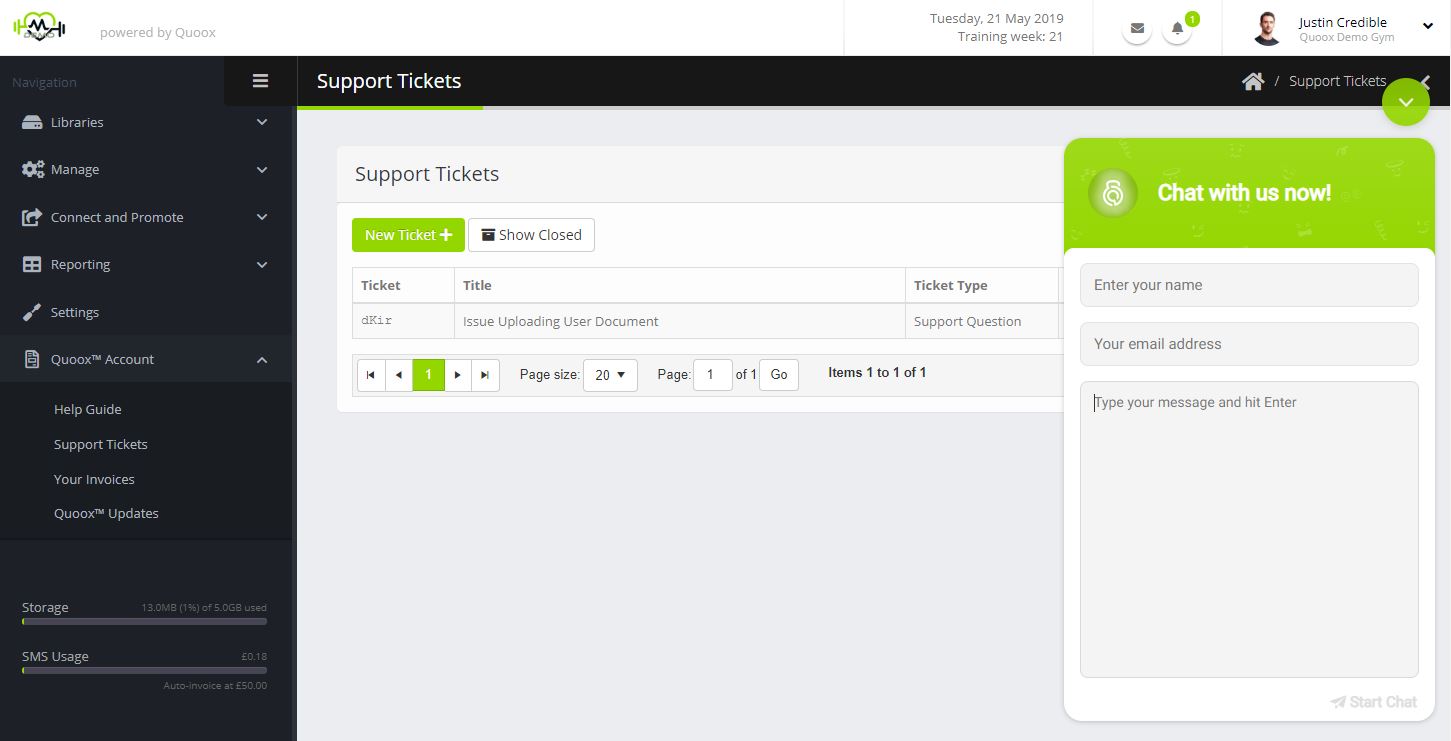 Enter your name and email address, and your question/issue. One of our support team will then respond to you.
If the real-time chat is not available, log a ticket through our support system – found on the same page.
In the unlikelihood that the support system is not available to you, you can send an email to [email protected]. This method should only be used if neither the support tickets or online chat are accessible to you.