Quoox allows you to setup your own member forms, and then assign them to members.
To assign a form to a member, access the Documents tab on the member record.
Click the Add New… button, and select  Add Member Form from the drop-down list.

The form selection popup will appear:

Click on the name of the form that you wish to complete, or click Cancel to close the popup.
Having selected your desired form, the form dialogue will appear: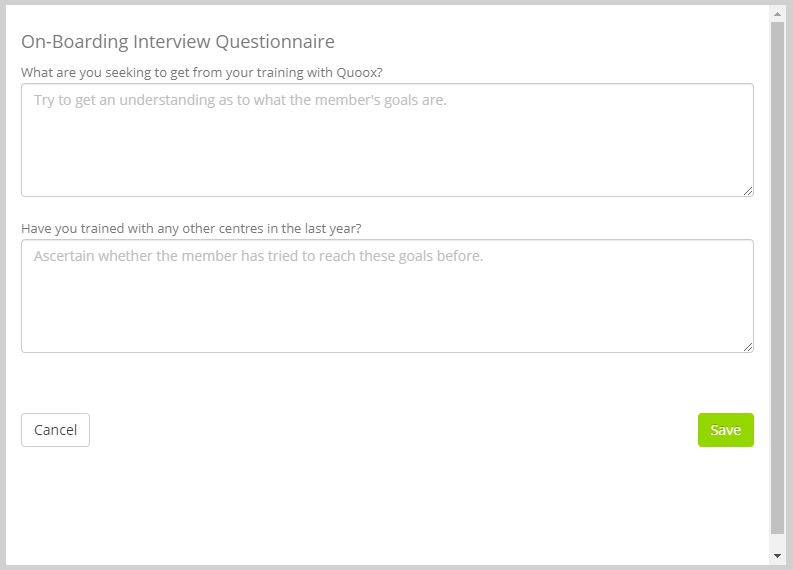 You will see that the questions are as you configured, and the placeholder text for each response comprises your guidance notes.
Complete the form accordingly, and press the Save button. If you have specified mandatory fields, and these haven't been completed, the field will be flagged for completion before you can save the form.
When you press Save Quoox will generate a PDF version of the form, and save it against the member record.

You cannot edit a form once it has been saved. However, can can clone a previous form and update the results. This is deliberate, so that you retain a full audit trail of responses. If you do not want a version of the form, you can delete it using the icon.
To clone a previous member form, click the button.
As with all member documents, you can:
– Download the document
– Share the document with the member via the Quoox mobile app
– Restrict the document so that it can be seen by managers only