Member records are added and access by selecting Members from under the Manage heading in the main menu.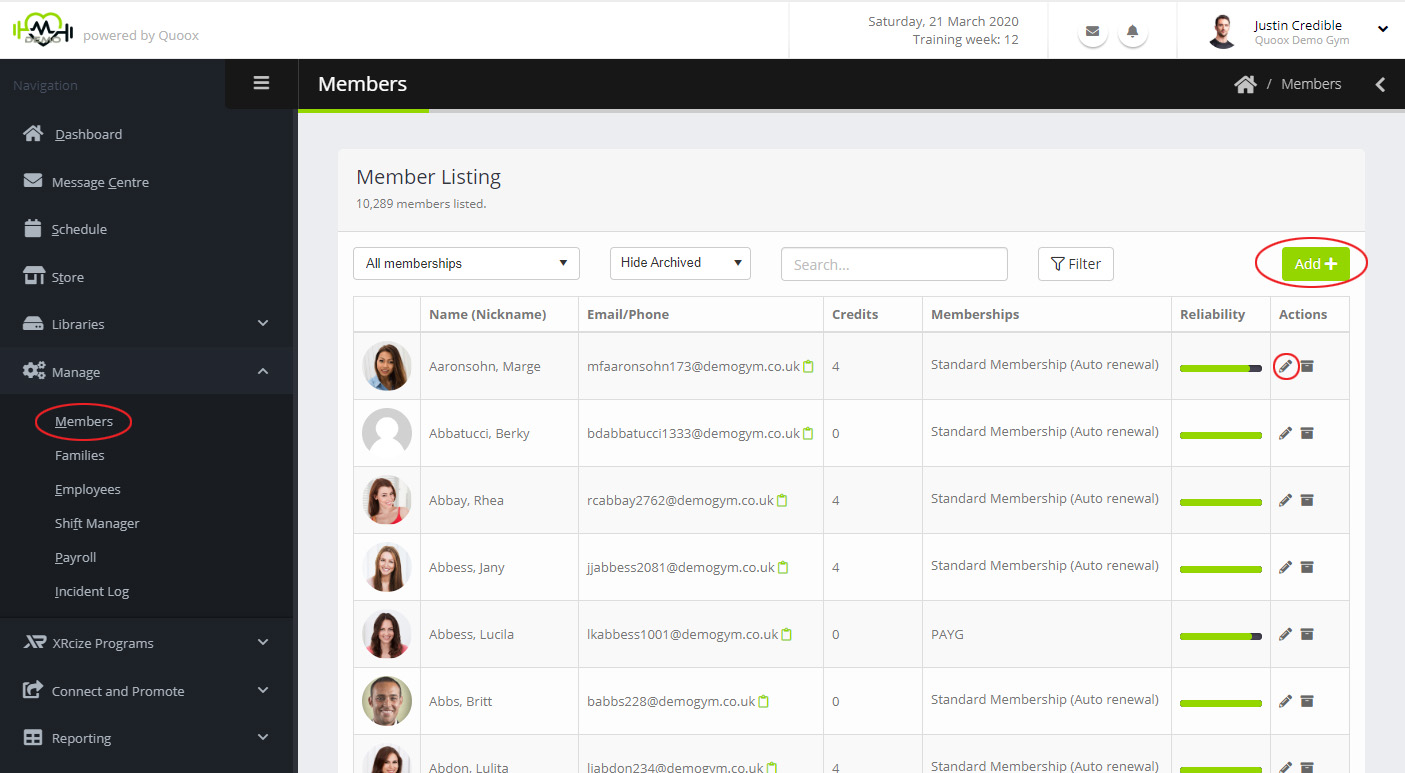 A list of members is displayed, which can be refined using the search box (and pressing Enter). The search box searches the name and email fields. It is also possible further filter by member type (I.e. Training Memberships Only; PAYG Members Only etc.)
To add a new member, click the Add button. You can edit an existing member by either double-clicking on the row, or clicking the icon. Clicking will archive a member.
For each member, the information displayed includes:
Profile picture
Name (and nickname, if applicable)
Email address – clicking on the icon will copy this to the clipboard
Credits – a 'high-level' overview of the number of credits theoretically available
Membership  – the member's current membership plan
Expires – the membership expiry date
Reliability – a visual indication of the member's reliability score