All incoming and outgoing messages, whether they be emails or SMS text messages, are stored in the Message Centre.
When a new message arrives, and is yet to be read, the "new mail" icon in the top bar of the dashboard will display the number of unread messages.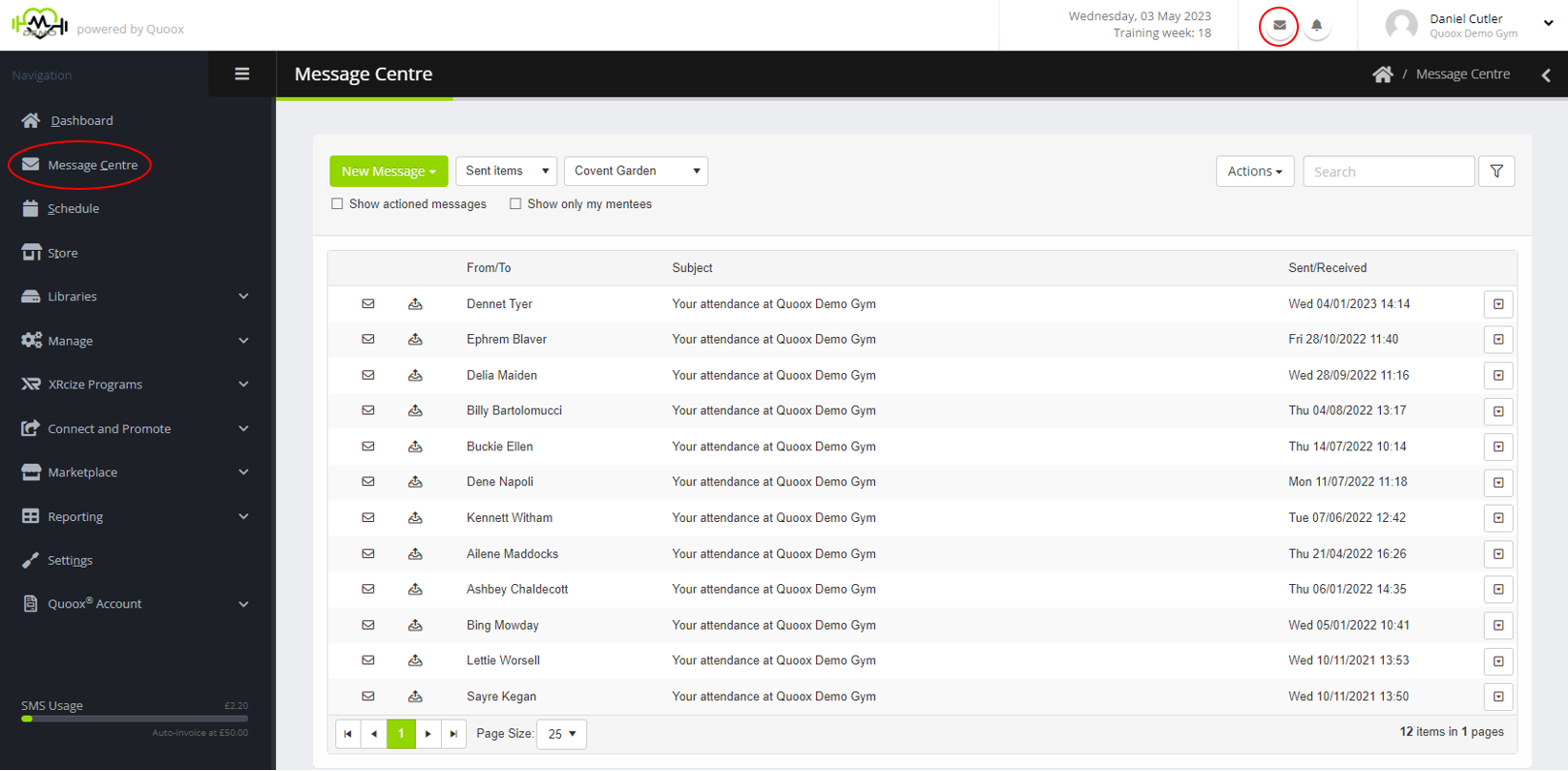 To access the mail centre, either click on the mail icon (regardless of whether it's showing a number), or select Message Centre from the main menu.
If you are solely interested in messages to/from a particular member, firstly navigate to that member via the usual Manage, Members options. Messages to/from any given member can be found on the Messages tab of their member record.

The Message Centre and Member Messages work identically. The later is simply a filtered view of the former.