All of your member lists are automatically synchronised with MailChimp and ActiveCampaign each night (subject to your integration settings).
From time-to-time you may make edits to a list that you wish to push through to your marketing software, rather than wait for the overnight update. This is easy to achieve via the Campaign Management function, found under the Connect and Promote heading on the main menu.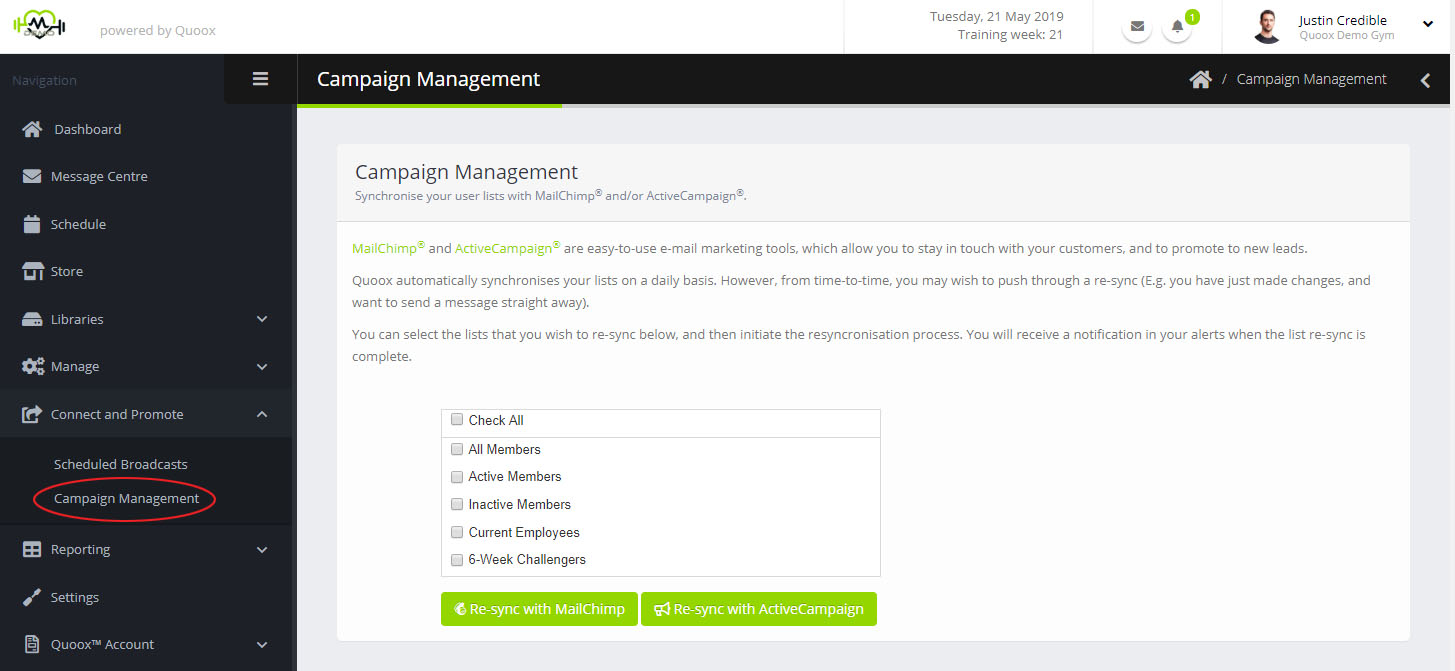 From within the Campaign Management screen, shown above, select those lists that you wish to force through an immediate sync with either MailChimp or ActiveCampaign. Then click the corresponding  Re-sync with MailChimp or  Re-sync with ActiveCampaign button.
The re-sychronisation will be triggered, and will run in-the-background.  You will receive a system alert when the update has completed, which will typically be within a few minutes (depending on the size of your list).