Marketplace customers may access their purchases resources (free or otherwise) by selecting the My Resources option within the Marketplace section of the main menu.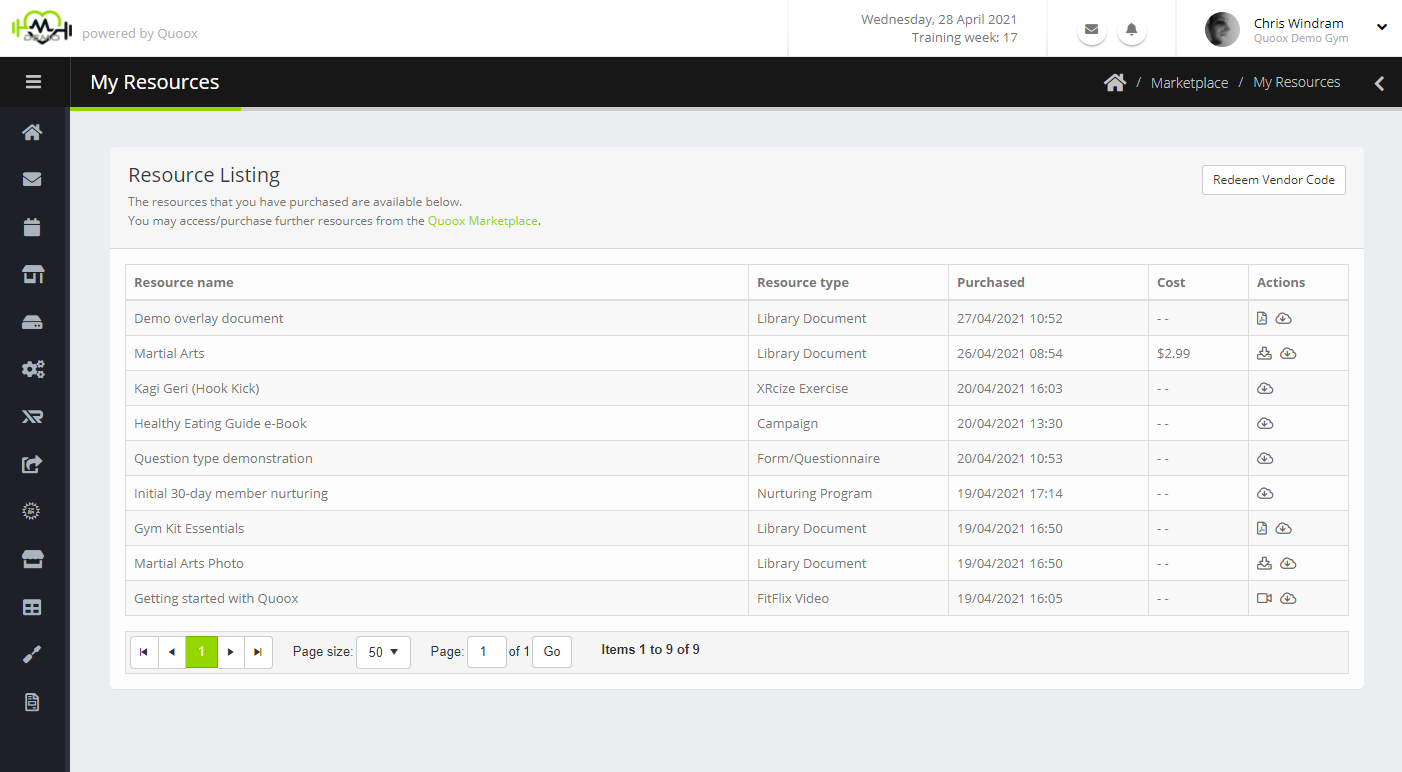 The Resource listing shows:
The name of the resource
The type of the resource (E.g. Library Document; FitFlix Video etc.)
The date/time of purchase
The cost paid for the resource (unless free)
For each resource, options are provided (as appropriate) for:
– View the document. This opens the document in the in-built PDF viewer, but also allows download.
– Watch the video. Watch the video within Quoox.
– Download the resource. Download the resource to your computer.
– Import the resource. Import the resource into your Quoox system, where you may then tailor and use it as you wish.